Welcome to
Shalom Med education
Vision
Shalom Med Education have a simple but a noble vision of providing a support in identification and placement for the Students from India who prefer to pursue their Medical Educational goals in abroad, a sustainable and a better educational institute, and to provide the entire spectrum of their requirement, hassle free.
A vision to support- the Student in getting an International Quality Medical Education in an affordable cost – a thus to be a platform in achieving their dreams of studying abroad the Medicine – come true.
A Vision to Minimize Doctor – Patient Ratio, and thus render Service to the Society.
Mission
Shalom Med Education , an 10 year Service Oriented Organization in order to achieve the Vision is in the Mission of Identification and Placement the students who want to pursue Medicine. We have been a bridge all along these years, in brining a new spectrum of light into lives of more than thousand students, and able to be a small help in the mammoth task of bring down the Doctor – Patient ratio.
Our mission had been a stepping stone to the students in understanding the cultural appetite of the countries they chose to pursue their educational goals. We with the help of our dedicated expertise have been more accurate in presenting the international universities to our students, which help them to make a decision pertaining to their goals.
We strictly follow an 'SWOT' – Analysis on our students and the Universities before suggesting the universities to the students, so been able to cater as perfect as possible to our students.
A dedicated and personal attention on each students right from counselling to the end of their course and enrolling themselves as a Medical professional is been the strength of Shalom Med Education, and our students vouch for the same.
Why We
Ten long years of experience, with a real time interaction personally with the Universities make us an inevitable Medical Educational Partners of each one whom intent to pursue International Medical Education.
As a Medical Educational Partner to the needy we have been supporting a student right from training them to NEET, obtaining the Passport, Identification of the Universities and the Countries of their choice , Arrangement of Invitation Letters, Seat Confirmation Documents, Arrangement of their Travel accompanied by the members of the Trust, Placement of the Hostel, Supporting the students with the required Books, and Providing them with a Laptop and moreover a monthly stipend to support the students- IN A WORD A COMPLETE SOLUTION.
Quality First and Quality Last is our motto, which drive us to perform and enable to serve our Student – Parent fraternity as best possible, which been making us the most trusted International Medical Educational Partner for more than 5000+ students till date and been counting….
Our Offices across Tamilnadu, Kerala, and Karnataka helps the students and their parents easy to directly interact with us with an ease.
From Our Director's Desk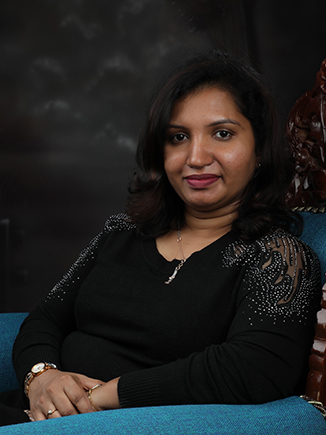 Shalom Med Education, we are your trusted International Medical Educational Partners, not a mere agent with any contact with the Universities. We have personally verified each institution through our team of expertise and have understood their quality of Education provided, the facilities available, and the stability of the country to our students and the opportunity thereafter before been presented to our students.
We are well aware, it's not a mere education that matters, but the education required for fulfilling the Dreams that matter, so we personally look that every stone is been unturned beforehand, we are also ware the security of the students have a foremost importance and we see to that everyone is safely placed.
Be Assured, rest we would take care of you ….
Regards,
Mrs. ANITHA KAMARAJ.